The CGEC will be hosting a LIVE event with a reputable Keynote Speaker and Student Panel representing each of Canada's top 6 university's for graduate studies in engineering. Be sure to check-out the schedule below so you don't miss the time slots in your time zone.
Alongside the main events, each university will be hosting individual LIVE booths all day long so you can pop-in and speak with faculty, admissions advisors and students in graduate programs to answer your questions about your desired field of research and how to apply.
Check-out the on-demand content, also available all day, to get pre-recorded content, videos and resources about graduate programs from the top 6 universities.
Schedule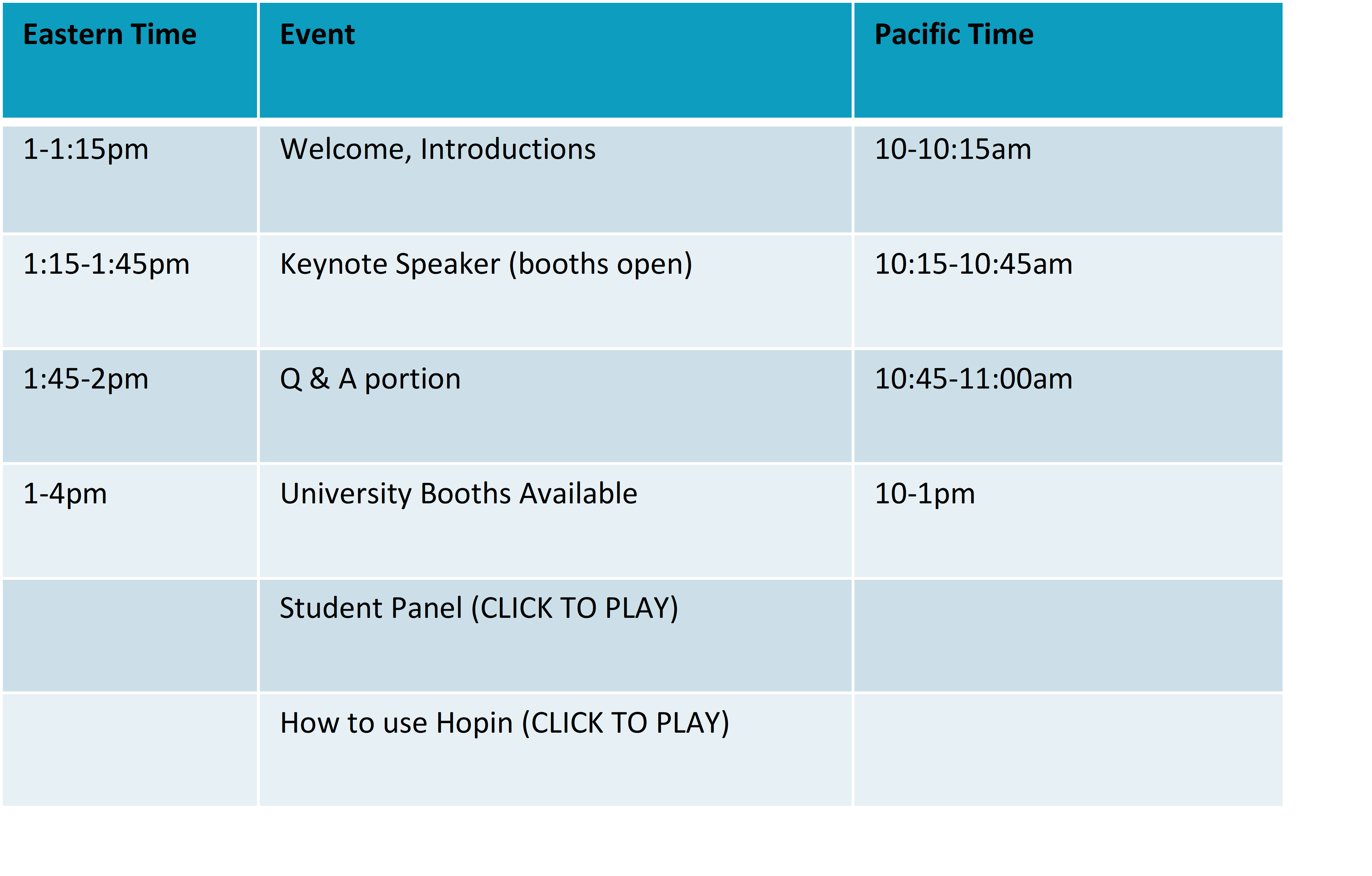 Keynote speaker
TBA
STUDENT PANEL
On-DEMAND CONTENT
EXPO HALL