The CGEC will be hosting a LIVE event with a reputable Keynote Speaker and Student Panel representing each of Canada's top 6 university's for graduate studies in engineering. Be sure to check-out the schedule below so you don't miss the time slots in your time zone.
Alongside the main events, each university will be hosting individual LIVE booths all day long so you can pop-in and speak with faculty, admissions advisors and students in graduate programs to answer your questions about your desired field of research and how to apply.
Check-out the on-demand content, also available all day, to get pre-recorded content, videos and resources about graduate programs from the top 6 universities.
Schedule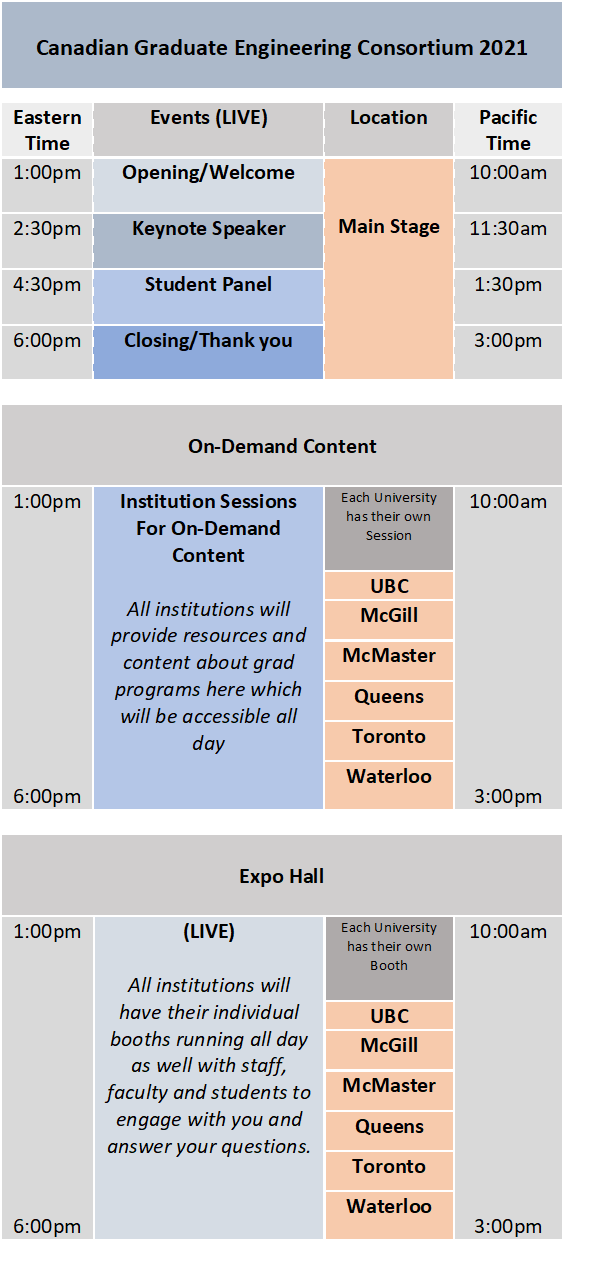 Keynote speaker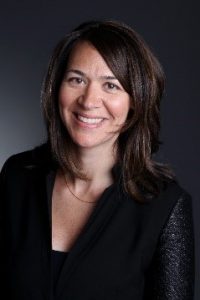 Teresa Mihalik – Main Stage @ 2:30pm EST/11:30am PST
McGill B.Eng (1998) and M.Eng (2000), Mechanical Engineering 
Senior Director, Biomedical Innovation, Agile MV
Teresa Mihalik has spent more than 20 years in the medical device industry. Her most notable achievement has been as principal engineer and developer of the Arctic Front® Cardiac CryoAblation Catheter System, a minimally invasive balloon-based catheter technology that permanently blocks the conduction of atrial fibrillation by the application of cryogenics to cardiac tissue. The Arctic Front® catheter was awarded the prestigious R&D 100 seal in 2011, one year after it was approved by the U.S. Food and Drug Administration. The device has now been used to treat more than 1,000,000 patients worldwide and has become standard of care for atrial fibrillation ablation. She has more than 30 issued U.S. patents, multiple correlating patents and applications in Canada, Europe, and China, and a number of external publications and conference abstracts. She has also co-authored a book chapter on thermodynamic principles of cryogenic-based catheter ablation. Teresa holds a bachelor's and master's degree from McGill University in Montréal, Québec, and graduated with honors in the discipline of mechanical engineering.
STUDENT PANEL
Student Panel – Main Stage @ 4:30pm EST/1:30pm PST

A graduate student from each university will be attending the event live to provide insight and answer questions relating to their personal experience as a graduate student in engineering.
On-DEMAND CONTENT
On-Demand Content – Available all day 1:00pm-6:00pm EST/10:00am-3:00pm PST
View pre-recorded promotional and informational videos
EXPO HALL
Institution Booths – Available all day 1:00pm-6:00pm EST/10:00am-3:00pm PST
Featuring live staff, faculty and a moderator answering student questions