The CGEC will be hosting a LIVE event with a reputable Keynote Speaker and Student Panel representing each of Canada's top 6 university's for graduate studies in engineering. Be sure to check-out the schedule below so you don't miss the time slots in your time zone.
Alongside the main events, each university will be hosting individual LIVE booths all day long so you can pop-in and speak with faculty, admissions advisors and students in graduate programs to answer your questions about your desired field of research and how to apply.
Check-out the on-demand content, also available all day, to get pre-recorded content, videos and resources about graduate programs from the top 6 universities.
Schedule

Keynote speaker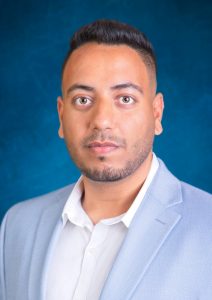 Dr. Tejinder Singh received the Ph.D. degree (with highest academic honor) in electrical and computer engineering from the University of Waterloo, ON, Canada, in 2020.
He is currently a Principal Member of Technical Staff with the Office of the CTO at Dell Technologies and an Adjunct Professor at the University of Waterloo.
He was a Postdoctoral Fellow at NASA Jet Propulsion Laboratory (JPL), Caltech from 2020-21 and a Research Assistant Professor at the University of Waterloo from 2020-22.
He has authored or coauthored more than 70 research publications in the field of designing, modeling, characterization, and fabrication of phase-change materials (PCMs) and microelectromechanical systems (MEMS)-based RF devices for microwave and millimeter-wave (mmWave) applications.
Dr. Singh is a recipient of the Governor General's Gold Medal, one of the highest Canadian honors in academia and research for his academic excellence and outstanding doctoral research. He has received highly competitive and prestigious federal awards from the Natural Sciences and Engineering Research Council of Canada (NSERC), Govt. of Canada including Vanier Canada Graduate Scholarship from 2017-20 and the Postdoctoral Fellowship from 2020-22.
He has been awarded the Young Engineer Award from the European Microwave Association (EuMA) and GAAS Association in 2021 and received more than 9 Best Paper Awards at several prestigious conferences. Dr. Singh is currently serving as an Editor-in-Chief for the IEEE MTT-S Newsletters, Technical Program Committee Member of the IEEE MTT-S IMS, and Chair of Professional Activities, IEEE Kitchener-Waterloo Section.
STUDENT PANEL- Main stage @ 1:45pm EST/10:45am PST
A graduate student from each university will be attending the event live to provide insight and answer questions relating to their personal experience as a graduate student in engineering.

On-DEMAND CONTENT- Available all day 1:00pm-4:00pm EST/10:00am-1:00pm PST
View pre-recorded promotional and informational videos during the event.

EXPO HALL – Available all day 1:00pm-4:00pm EST/10:00am-1:00pm PST
Featuring live staff, faculty and a moderator answering student questions